Announcing Saturday's DJ and Dealer line-up: Laying down a bed of post-Valentines vinyl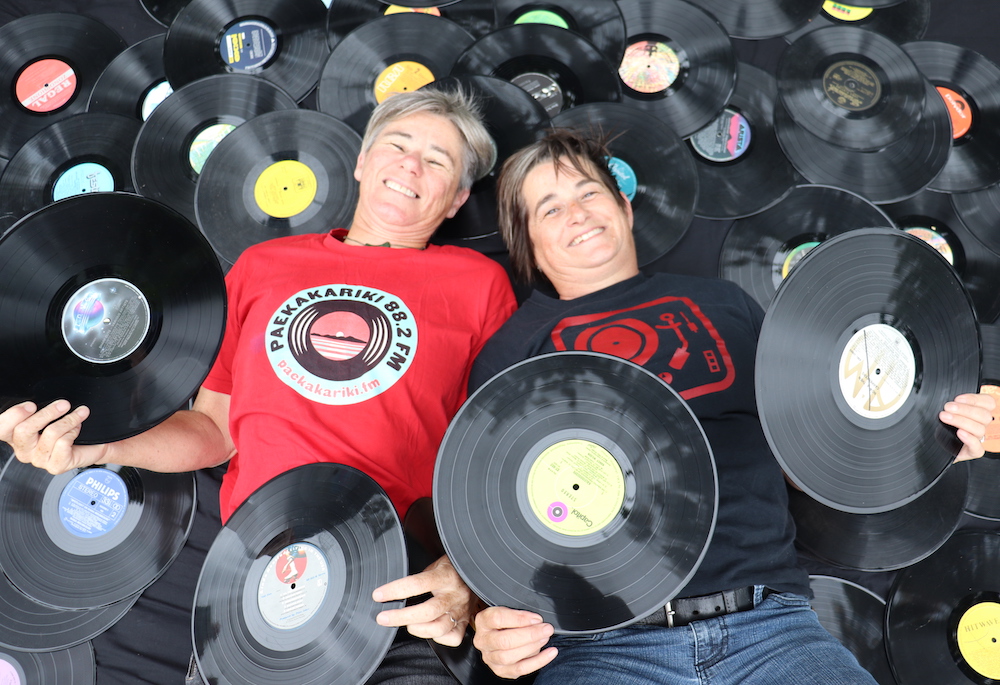 Even if you're not in the market to buy records we'd love to see you this Saturday Feb 15 12-4pm at the Paekākāriki Bowling Club. The bar will be open, the BBQ will be firing and, while our dance that night is sold out, you get to boogie all afternoon. Your DJs on the turntables for the afternoon: Nel and Dan (Orchestra of Spheres), Appreciation Amery, Radradio and Mat Watkins.
And rather than competing for the airwaves, radio stations Paekakariki 88.2FM and Beach 106.3 FM are joining forces for the love of a music medium undergoing a revival: the record. Beach FM are selling the majority of their record collection, amassed over decades

The fair will have record dealers from around the Wellington region alongside locals with impressive collections to sell. 

Paekākāriki Informed Community runs Paekākāriki FM and village website Paekākāriki.nz

"It's predicted that 2020 worldwide will see the sale of vinyl outstrip CDs for the first time since 1986," says Mark Amery, who is organising the event with Vinyl and Proud DJs Val Little and Pat McIntosh. "Records have been having quite the resurgence. At the same time local radio stations are becoming even more community empowered by being able to access music digitally and broadcast online."

Beach FM are moving their collection on because that music is now at their fingertips.

"We really love the idea that these records can find a home back in the Kapiti community that have listened to them," says Beach FM Station Manager Tee Cameron.

Paekakariki 88.2FM is celebrating its seventh birthday this month. This community radio station has 35 radio shows hosted by community members and an active schools programme, with many budding young DJs. Co-organisers Val Little and Pat McIntish run Vinyl and Proud, a radio show dedicated to introducing people to a love of vinyl.

FOR MORE INFORMATION CONTACT MARK AMERY 027 3566 128 [email protected]